Will it work for my Business?
CrewSmart is built on a flexible platform to meet the ever changing needs of the Maritime Industry
Learn More
Get in Touch
Industry Sectors
Adaptable to a multitude of key sectors, with proven track records in each.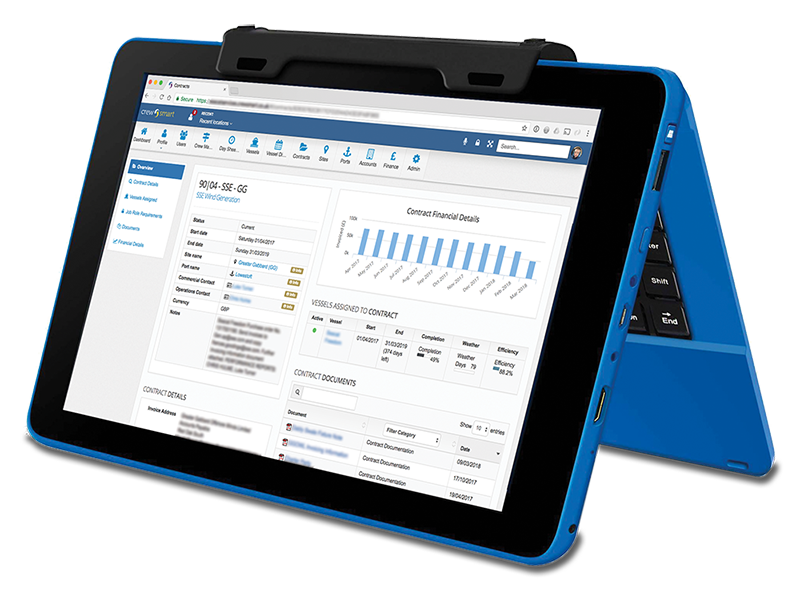 Bespoke modules designed for your industry.
Industry Specific Libraries

Library of common Vessel and Crew Certification enables quick and easy integration. We also include information on most UK and European Ports including locations, contact details and facilities

Tailored for your needs.

CrewSmarts platform will adapt to what you need. We can switch on/off modules that do & don't apply to your business,

Specialist tools

CrewSmart includes intelligent import tools to get you up and running as quickly as possible.
Loved by business and individuals across the globe.
CrewSmart makes my life much easier, leaving me time to focus on the important stuff. I no longer have to spend my time managing personnel details, and the headache of late-stage crew or vessel changes are now easy to handle, with updates automatically generated and sent to crew and relevant teams immediately
CrewSmart is a fantastic management tool that now forms the basis for our entire operation, from personnel and fleet management to financial administration. The system has already helped us to cement our leading position in a highly competitive market – and we look forward to working with CrewSmart to further enhance our operational standards.
With over a 1000 security personnel to manage we needed a solution that was optimised for managing Certification and Travel documents. With CrewSmart we have found that solution, we've added over 10,000 documents to the system so far! The team at CrewSmart are always keen to help and nothing is too much trouble for them.