Will it work for my Business?
CrewSmart is built on a flexible platform to meet the ever changing needs of the Maritime Industry
Learn More
Get in Touch
Industry Sectors
Adaptable to a multitude of key sectors, with proven track records in each.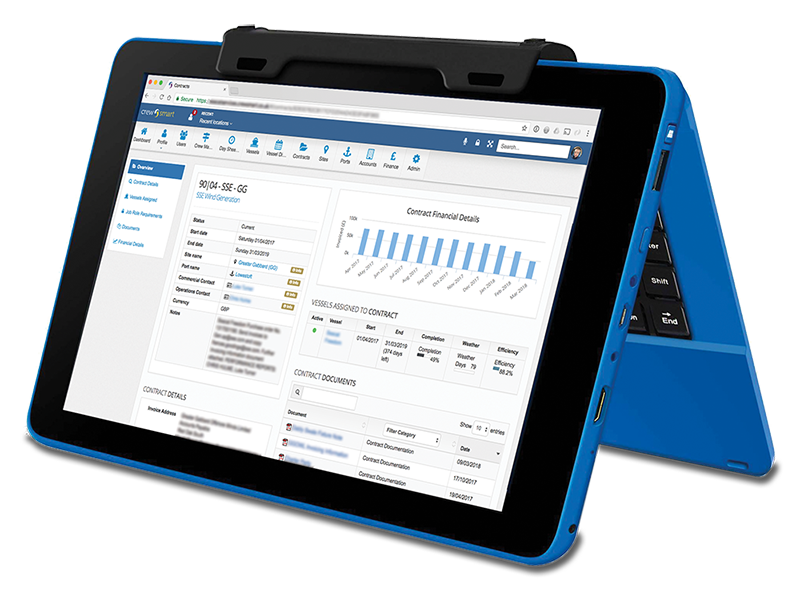 Bespoke modules designed for your industry.
Industry Specific Libraries

Library of common Vessel and Crew Certification enables quick and easy integration. We also include information on most UK and European Ports including locations, contact details and facilities

Tailored for your needs.

CrewSmarts platform will adapt to what you need. We can switch on/off modules that do & don't apply to your business,

Specialist tools

CrewSmart includes intelligent import tools to get you up and running as quickly as possible.
Loved by business and individuals across the globe.
Investing in digital CrewSmart technology provides distinct advantages for CWind's fleet and operations team. As a result, we are ensuring that we can continue to deliver excellent service to our offshore wind clients, globally.
"We were apprehensive about using a company based in another time zone, however we were pleasantly surprised. The Support from CrewSmart has been exceptional from the initial onboarding phase to supporting our day-to-day operations."
CrewSmart makes my life much easier, leaving me time to focus on the important stuff. I no longer have to spend my time managing personnel details, and the headache of late-stage crew or vessel changes are now easy to handle, with updates automatically generated and sent to crew and relevant teams immediately