Ambrey, part of Ocean Infinity, advances compliance, transparency, and business cohesion with CrewSmart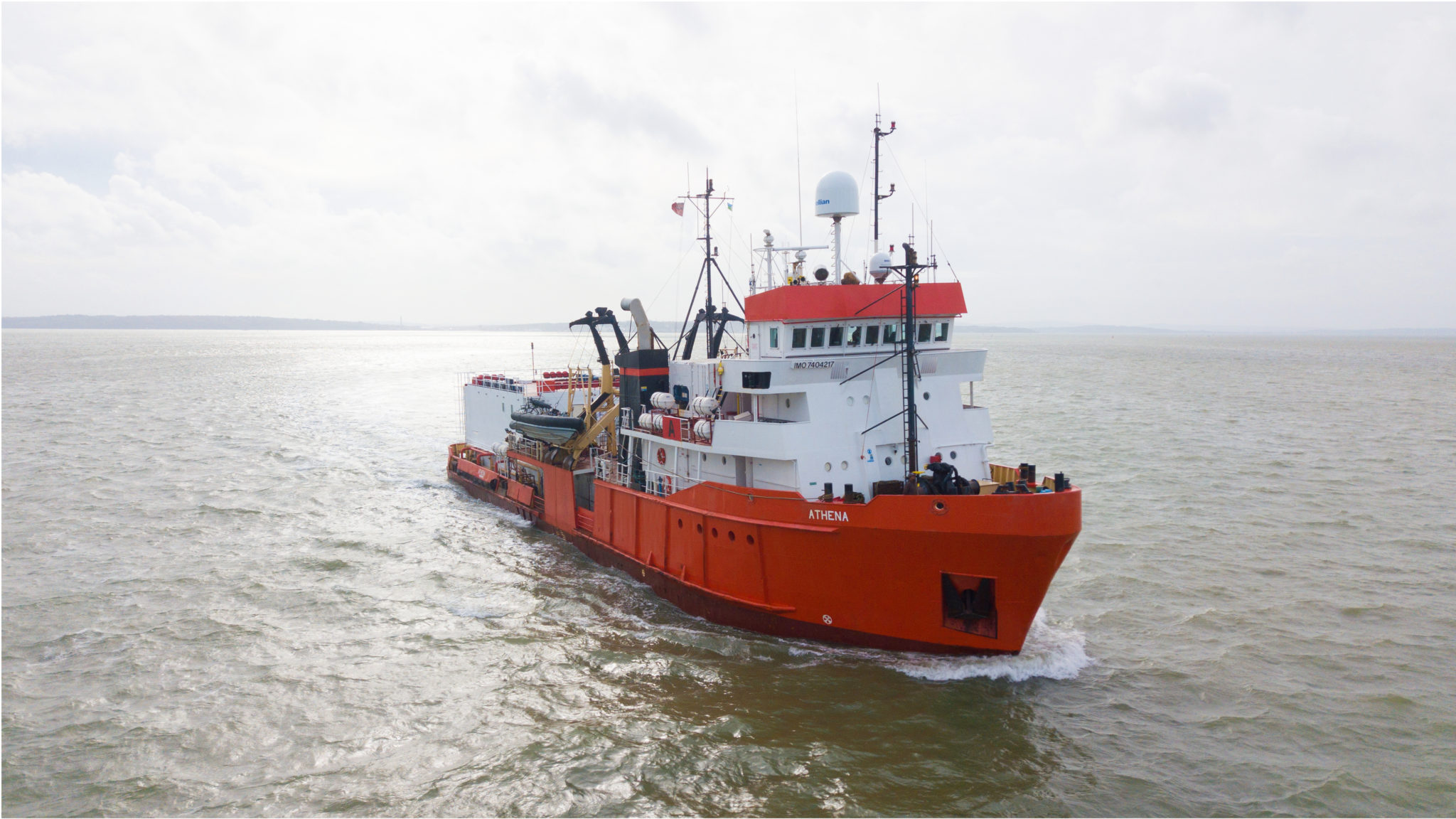 Compliance is essential for Ambrey as it supplies maritime crew and security personnel to vessels across the world, and managing these compliance requirements across a 1500-strong workforce is no mean feat.
Matthew Lane, Fleet Director at Ambrey tells us how CrewSmart stepped in to support in fostering trust and accountability for compliance among its crew members and security guards, individually and as teams, empowering them to take ownership of their compliance and deliver value for the customer.
Tell us about your business and why you initially sought out CrewSmart to enhance your operations
Ambrey was established in 2010 to offer a dynamic and creative solution putting clients' needs first, providing safety, security, marine and risk management services to the Shipping, Oil & Gas, and Offshore industries.
In June 2021, Ambrey became part of Ocean Infinity. Ocean Infinity is a world leading marine robotics and data business with a mission to transform operations at sea, using innovative technology, to help people and the planet thrive. The acquisition combines Ocean Infinity's robotic vessels, data, cyber, artificial intelligence, and low emission operations with one of the leading brands in the maritime security sector, expanding our operations into North America, Europe, Middle East and Africa.
We operate 15 vessels and an estimated 300 crew across 16 roles, from Captain to Galley staff, along with 1120 subcontracted guards in our security team. To continue to deliver our high standards of service for our customers, we recognised the need for a system that encouraged transparency of communication and compliance across the entire span of our workforce. We engaged with CrewSmart to deliver against this requirement.
How is Ambrey using CrewSmart currently?
Operationally, CrewSmart is currently used as a compliance tool for our offshore crew, vessels and security subcontractors - guards and crew cannot view each- others profiles, office staff and Ranks in command positions can view certain elements of those under their responsibility in aid of compliance review.
From the offshore perspective, CrewSmart has proven clear benefits in improving communications between our London HQ and our offshore teams. The vessel and correspondence overviews offer full visibility of our offshore operations and teams, allowing us to quickly identify and meet compliance requirements for our vessels, crews, and equipment.
What are the three main KPIs Ambrey was looking to achieve in deploying CrewSmart, and how has CrewSmart aligned with these goals?
While Ambrey didn't set out specific KPIs when CrewSmart was deployed, there were three main areas we hoped the system would support. These were; helping us generate an overview of our compliance ratings; improving the transparency of our communication; and supporting Ambrey's different business units in being more connected. CrewSmart has certainly delivered against these goals; it has elevated our traditional server system into something far more transparent and accessible across the whole team, and has greatly advanced our ability to manage that workforce.
As all personnel manage their own profile within CrewSmart, the responsibility for ensuring compliance – originally owned entirely by head office administrators – is shared with subcontractors themselves. This has generated time and cost savings for our operational administrative team, allowing them to refocus their attention to ensuring document compliance rather than requesting document supply from our security subcontractors. Meanwhile, the increased communication and transparency with the subcontractors has led to improved efficiency in readying our team for transit and embarkation.
Meanwhile, improving cohesion across Ambrey's multiple business units within the group is a unique challenge which CrewSmart has been fantastic in addressing. The platform embraces the size of the team and the diversity of roles, as well as what potential challenges are involved in managing such a workforce. We expect that establishing formal KPIs to measure CrewSmart's impact on our business in more detail could be the next step in Ambrey and CrewSmart's partnership.
What compliance challenges does CrewSmart help Ambrey address?
In our security operations, CrewSmart gives a clear overview of how far the guards meet the compliance requirements needed to work in particular locations or circumstances. The CrewSmart compliance hub ticks a lot of boxes for us; it essentially gives us a clear window into Ambrey Offshore as a whole. It offers non-conformity reports, aligned reporting, and risk reduction, and through these features streamlines the process for us in meeting our compliance requirements. This is what CrewSmart was brought in to do, so it's great to see how well the platform is performing in this area.
How does CrewSmart support Ambrey in demonstrating its high standards of service to its customers?
CrewSmart has added real value for our customers in terms of auditing. Our clients have been extremely impressed with the CrewSmart system as it relates to our compliance management, particularly from the security perspective wherein all contractors must be fully compliant before embarkation.
From the offshore side, CrewSmart allows us to generate a compliance asset score which is useful in demonstrating the overall compliance level of the company. Unique in this is that assets in the platform comprise both personnel and vessels, so it gives our customers a holistic overview of our compliance.
How does an automated approach to operations enhance the value Ambrey can deliver to its clients?
Automating our operations has obvious benefits for us and for our customers in ensuring all our assets and services meet compliance requirements, but it is also critical for us in reducing and avoiding single points of failure. In our area of work, a single point of failure can have real risk ramifications for our customers, so it's essential for us to control these variables to deliver our highest standards of service.
Through CrewSmart specifically, this approach has also enhanced our value by reinforcing the accountability of all Ambrey staff in demonstrating and delivering the quality our customers have come to expect from us. The transparency of the platform enables our managers to track crews' compliance progress, as well as making sure they're reading and acknowledging required compliance and best-practice materials. In promoting an understanding of the importance of transparent communication, we've fostered a culture of shared responsibility across the workforce, whereby all personnel are empowered to take ownership of their compliance, as well as that of their teammates, assets, and equipment.
In our view, fostering such a culture of shared accountability for standards and compliance can only improve our business, and drives us to deliver against our values at all times.
How is CrewSmart likely to support operations in West Africa, and Mozambique in particular?
The CrewSmart system is not region-specific. It offers the same functionalities of tracking expiration dates, communication tools, crew and guard management, and so on, regardless of where in the world the asset is operating. As such a vessel and crew operating in Mozambique is as transparent and accessible to the team as an outfit in the Thames.
Equally, CrewSmart's transparency as a communications tool has increased trust within the business. Guards and crew can view their own profiles, access vessel overviews, and track compliance of equipment before they embark – improving familiarity and trust from the outset. This is especially important to us in maintaining smooth operations and high standards of service in areas of potentially heightened risk.
How do you see Ambrey's use of CrewSmart evolving in the next 5 years?
We have been impressed by our initial collaboration with CrewSmart, and moving into the next phase of our partnership we will be keen to explore how far the system can be tailored to our specific needs. CrewSmart has fulfilled our needs in our offshore department in particular, and there's scope to examine how far these benefits can be realized in other branches of the business.
Part of this will likely involve setting formal KPIs to build on the successes generated so far, to drive development and track our progress into the future. Equally, transitioning the entire workforce onto the system and getting them up to speed has been a separate logistical challenge, and part of our plan going forward will likely consider ways to formalise user training, and streamline the path to generating transparency and efficiency across different teams.