Keeping your Fleet Operational
To make the right decisions you need the right information
Store all you vessel particulars in one place and empower your team with instant access to the information they need to answer querries fast.
Use our analytics tool to show vessel performance over time
Track Weather trends
Monitor Site Performance
Create custom KPI reports
Our API allows for VMS integration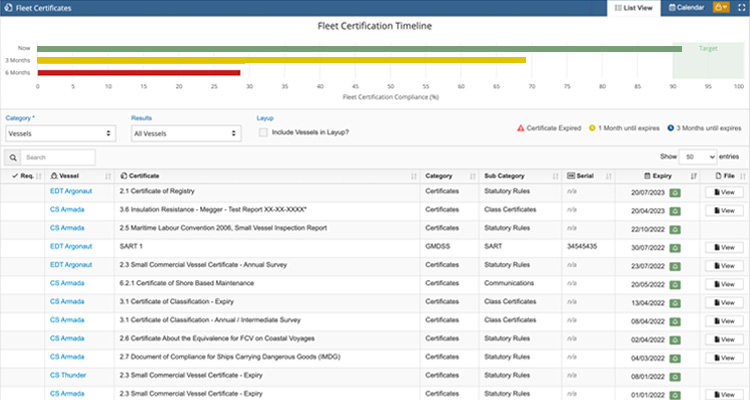 Take charge of Vessel Certification
Our Certification Timeline allows you to see what will expire in the future making planning recertification around operations easy.
Set Critical and Required certification.
Certificate Pack - CrewSmart can download all your vessel certificates, order and rename them with one click.
See all Equipment assigned to the vessel and its value
Keep track of PPE and other Vessel equipment
Manage equipment inspections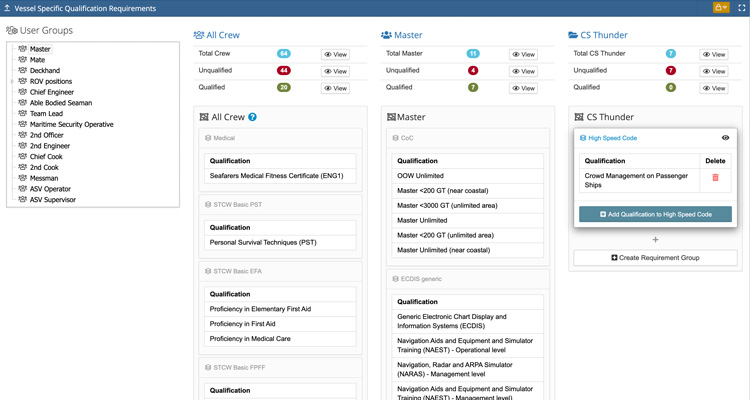 Set it, Forget it
Every vessel is unique, as are the qualification and training requirements.
We make it easy, setup a qualification profile for the vessel and let CrewSmart check your Crew are suitable. We can also include in-house Inductions, Familiarisations and Assesments.