Get Insight
Sites show your areas of work, these can be customised to suit your industry.
Each Site can hold information regarding:
Location
Joining Instructions
Site Inductions
Weather Trends (Based on your vessel data)
Assigned Equipment
Contracts completed on this site
General Information and Contact Details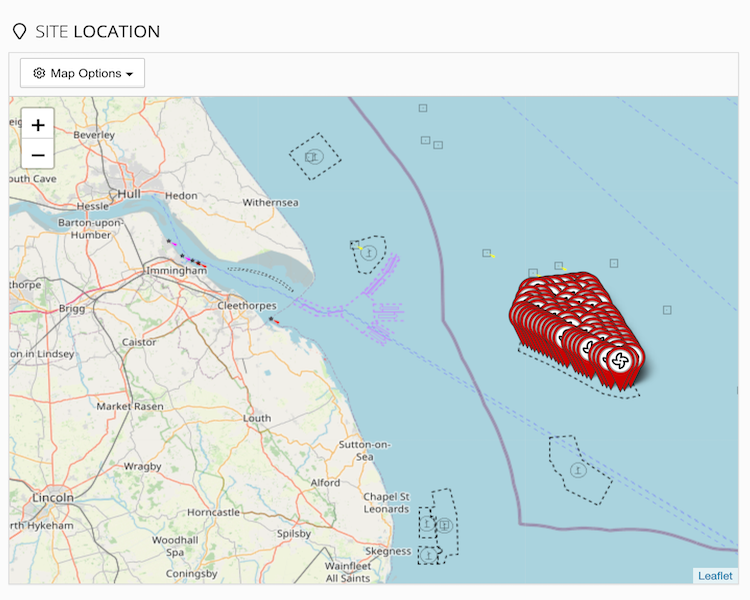 Work on Windfarms?
We can pre-populate this area with most UK and EU Windfarms.
Have locations that need to be visited? We can add custom locations within a site. This feeds into the DPR module allowing vessels to log personnel transfers to specific locations within a site.