Manage your contracts with ease allowing you to plan ahead.
Flexible tools allow multiple types of contract and complex contract situations with the ability to store and manage:
Contract Rates
Key Account Contacts
Potential Contract Options
Invoice and Delivery Addresses
Purchase Order and Sequence Numbers
Site and Port Information
Mob/Demob Charges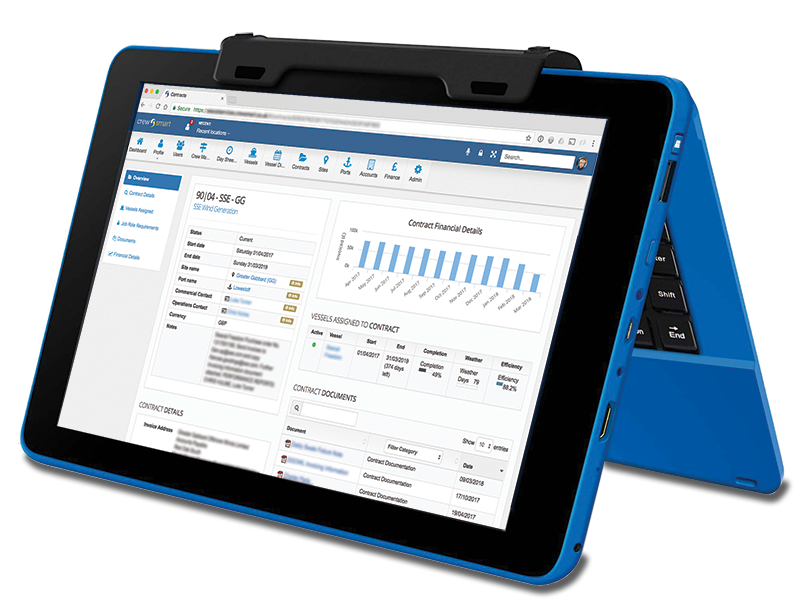 CrewSmart simplifies the setup process by allowing vessel & contract specific requirements to work alongside your crew requirements.
What does this mean?
If a particluar contract requires your Masters must have a Master 500 Certificate of Competance above the usual requirement of a Master 200, then you can build this into the contract and CrewSmart will only let you allocate crew that are able to fulfil that position.
No need to remember who has what qualifications, CrewSmart will allocate accordingly.